Lol, well! Not really :D Its just to get my work up. So it will be beautiful for me :D haha.
Here goes!
The is old...but nevermind.
Its my alphabet made of shapes - Stars and circles.
I actually liked it, which surprised me! But I would like to do it on illustrator :D So, I will post that soonish!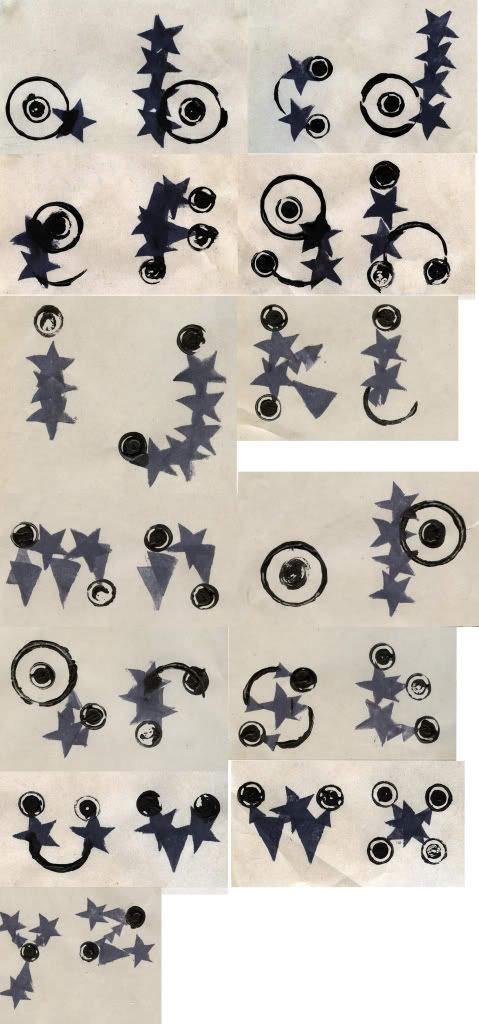 It definately showed me a different way of approaching work, i.e. a quick way of producing something.
:)
x