So, i've already posted my ideas on the 'what is blue...' brief.
This is the work I produced for it.
First I looked at illustration :
I took photographs of different types of food, and then traced them.
Following this, I took them into illustrator, which I think it works quite well!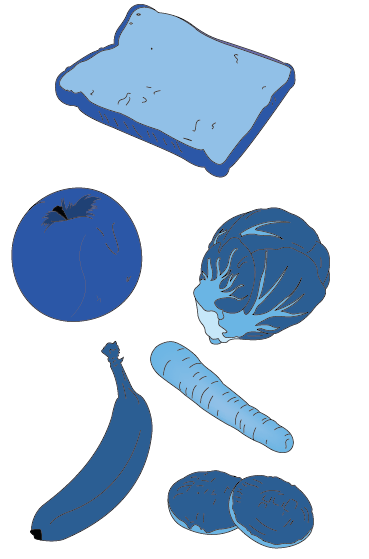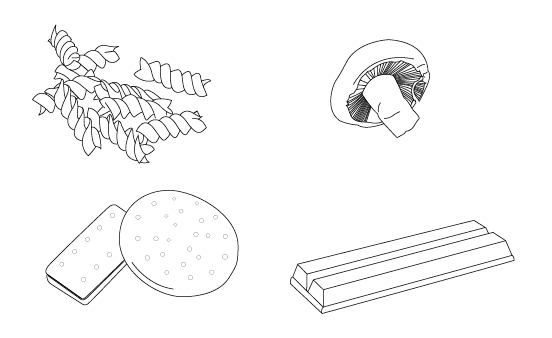 And then I developed it on to look at how I could use photography in it...So I painted food blue :D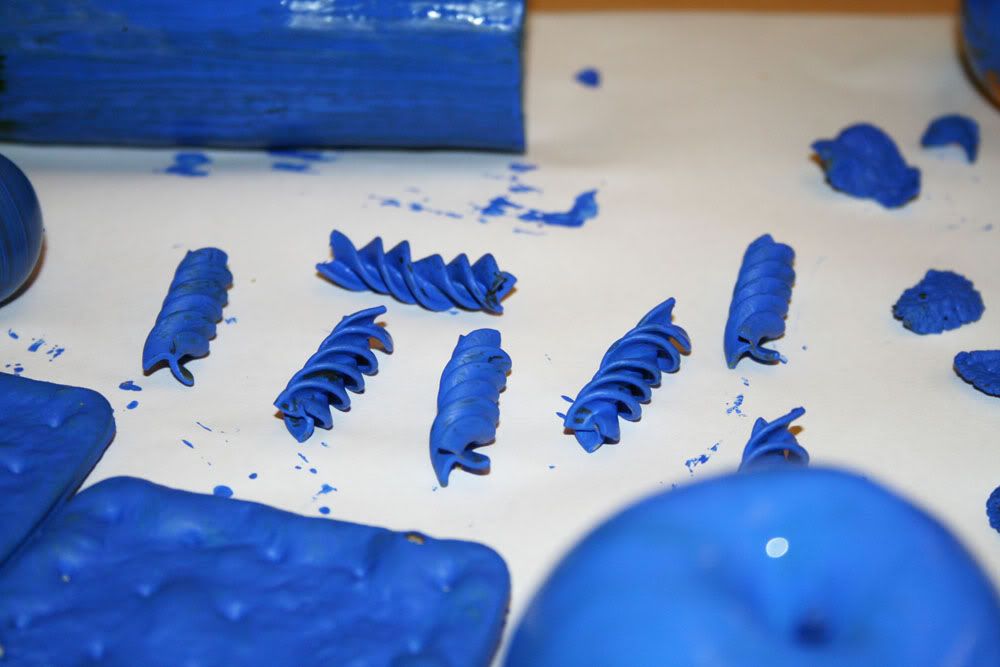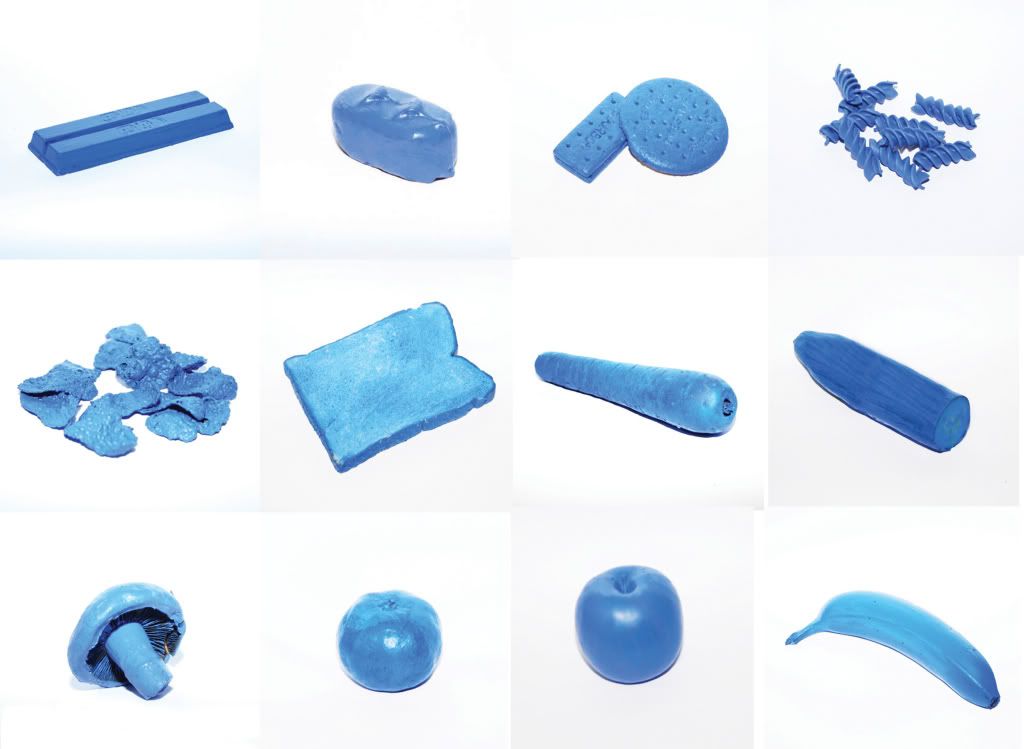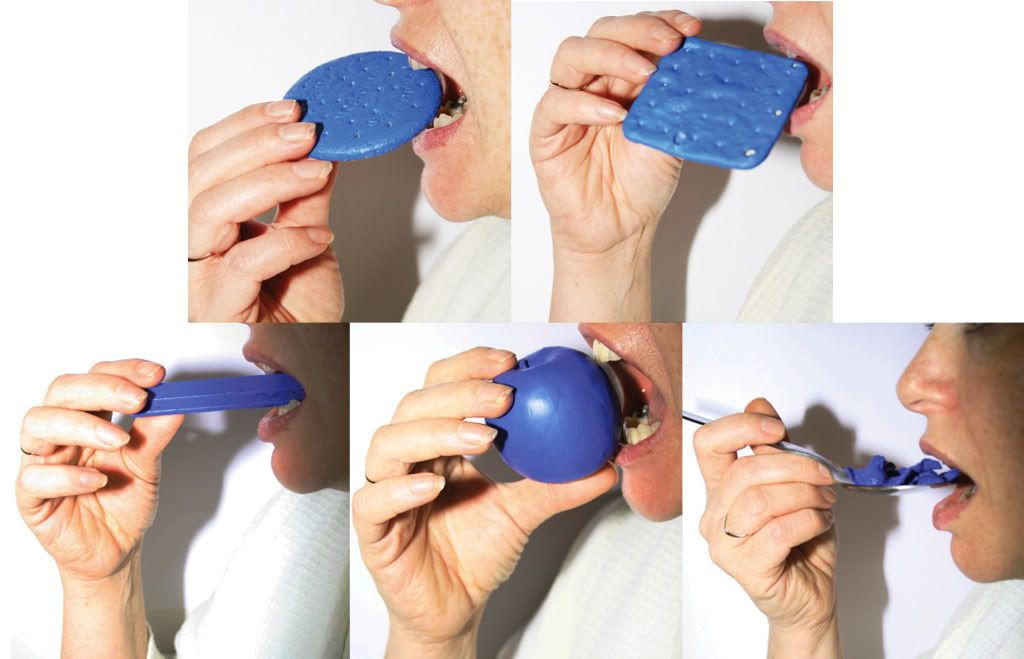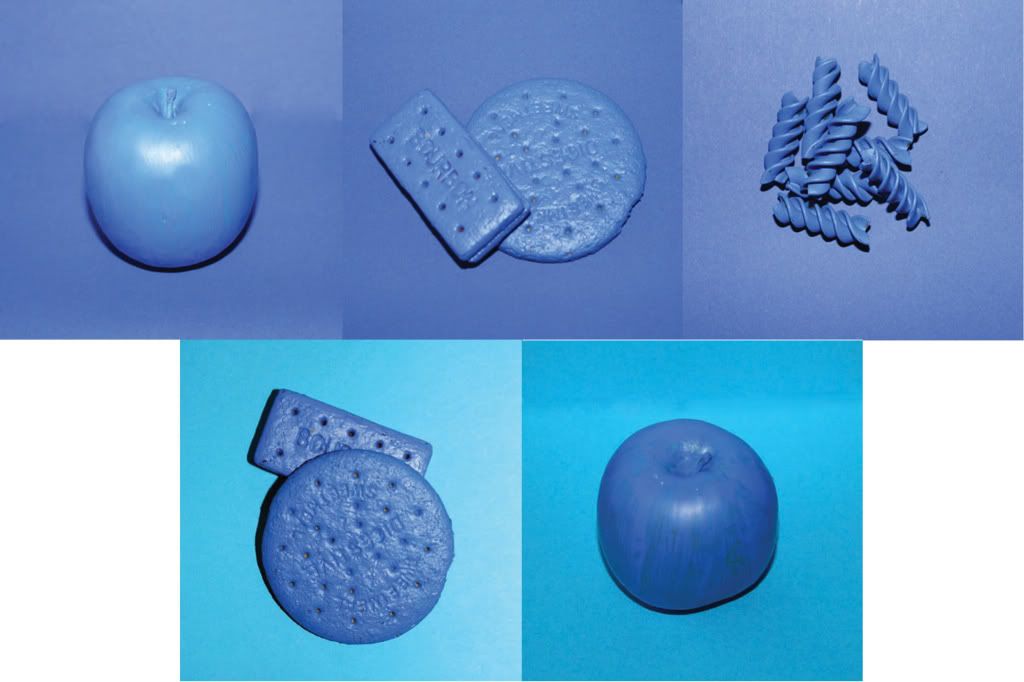 I actually really liked my final set, although the quality of the images was BAD, printed out in the computer rooms. But from far away it looks ok lol.
The only criticism I really got was that the message wasn't really.
This seems to be a continuous problem for a lot of people during this module, the fact that they understand their own message but it doesn't communicate to the audience very clearly.
Maybe I could have overcome this Really easily by just adding type to my work.
:o x